TSUWANO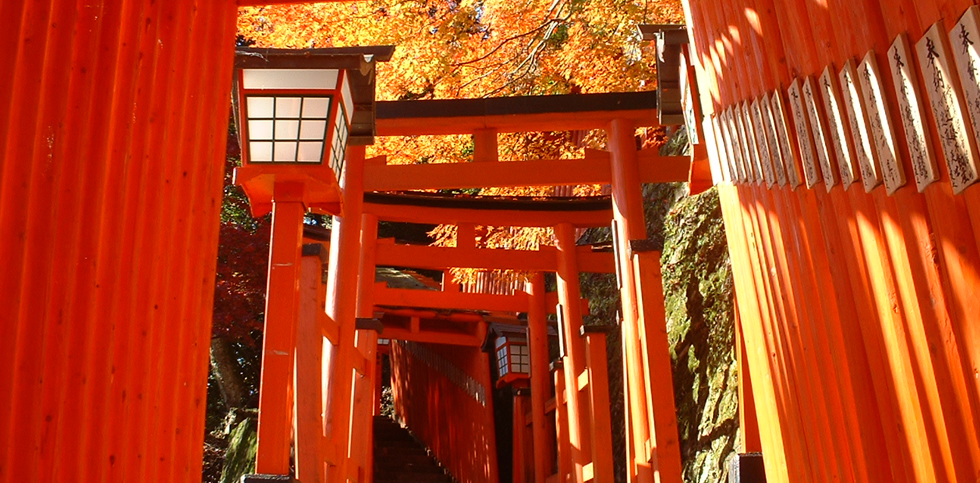 Taikodani Inari-jinja Shrine
First built in 1773 by the Kameis to protect their castle from tabooed quarter, hence the name "Taikodani"; where the sound of taiko drum from the castle reaches. Foxes are believed to be the messengers of Inari, a goddess of bumper crops and prosperous business. Therefore, foxes' favourite food, deep-fried tofu, are offered to the shrine. Thousands of red toriis make an archway to the Shrine.
Address:
409 Ushiroda, Tsuwano Town, Kanoashi-Gun
Access:
12 minutes walk from JR Tsuwano station will take you to the entrance of torii tunnel which consists from 263 stone steps. Wheelchair users and cars have access from diverted route.
Yomeiji temple
Said first built in 1420. Present inner temple was rebuilt 1779. Within the premises lies graves of feudal lords, his families and major ministers. A garden with waterfall in inner quarter. Open 9am-4pm.
Address:
Ro107 Ushiroda, Tsuwano Town, Kanoashi-Gun, Shimane
Access:
8 minutes walk from JR Tsuwano station
COURSE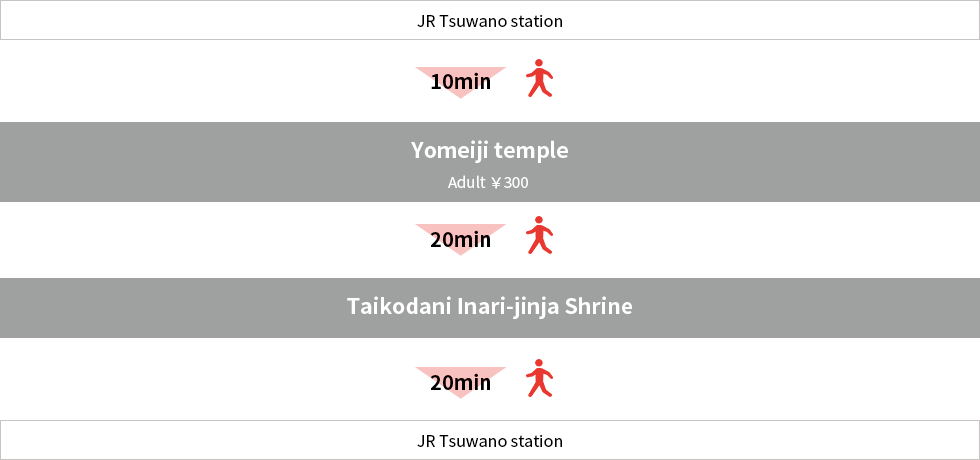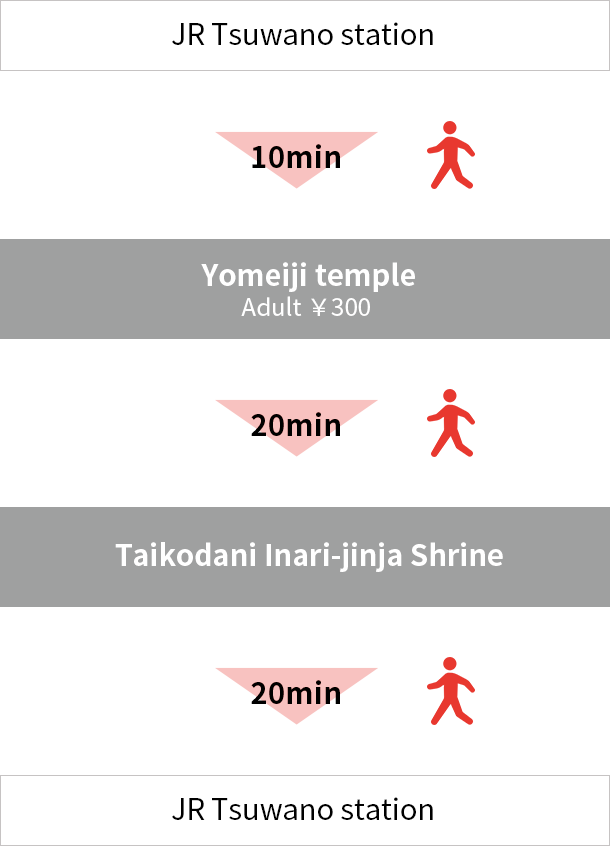 Tourism Association of Tsuwano
Basic Information

| | |
| --- | --- |
| Address | I 71-2 Ushiroda, Tsuwano Town, Kanoashi-Gun [MAP] |
| Tel | +81 (0)856 72 1771 |
| E mail | tsuwanok@tsuwano.net |
| Hours of Operation | 9:00 - 17:00 |
| Holidays | - |
Service
Multilingual Support
English (part time)
Wi-Fi
Available (free)
Internet PC
-
General Tourist Information
information only
Transportation
information only
Accommodations
information only
Other Services
-
Surrounding facilities

COIN
LOCKERS

FOOD

SOUVENIR

STATION

BUS

EXPRESS
BUS

TAXI

CAR
RENTAL